Backyard Mike
Outdoor Power Equipment
---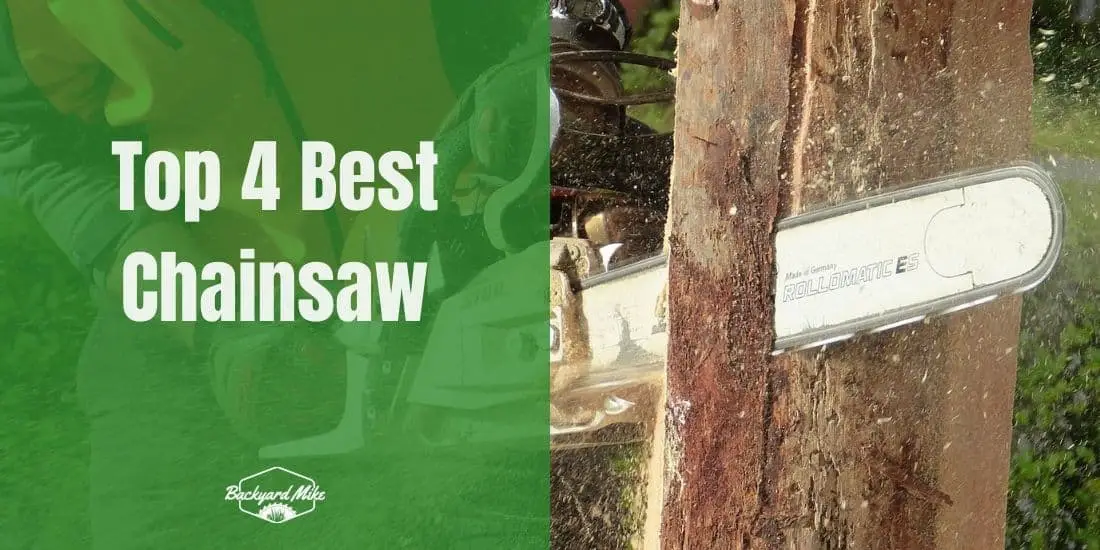 You can do a lot of work when you have the best chainsaw in town. From simple yard landscaping or maintenance, a chainsaw can undoubtedly do the job fast. Today, we're here to review some of the best chainsaws in the market. It'll make your life a lot easier, and…
---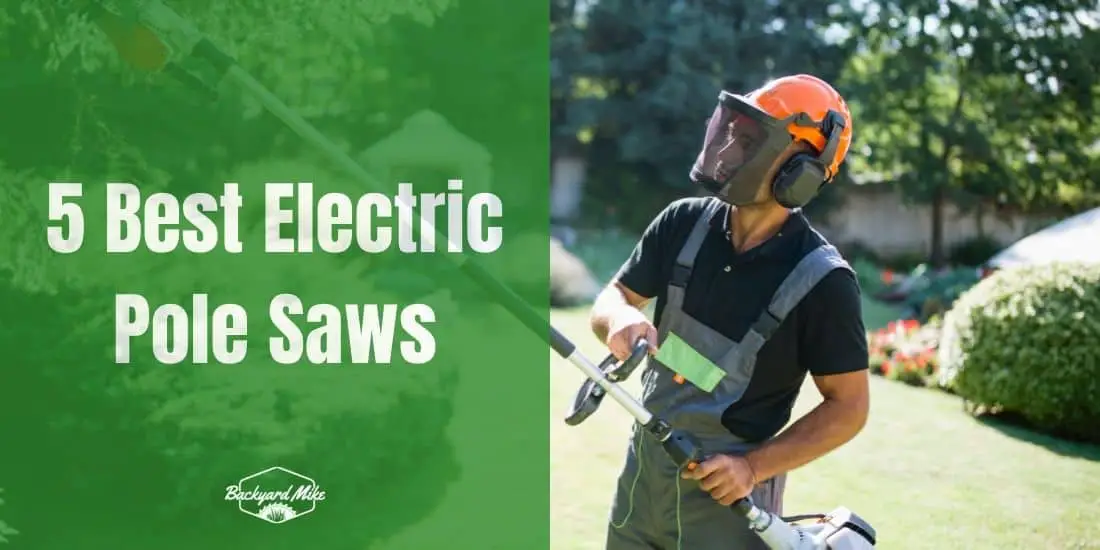 Taking care of your trees is a rewarding experience, but it can quickly become challenging when you're faced with the daunting task of climbing a ladder with a power tool in hand. Worry no more! We're here to help you elevate your tree maintenance game with the perfect solution. In…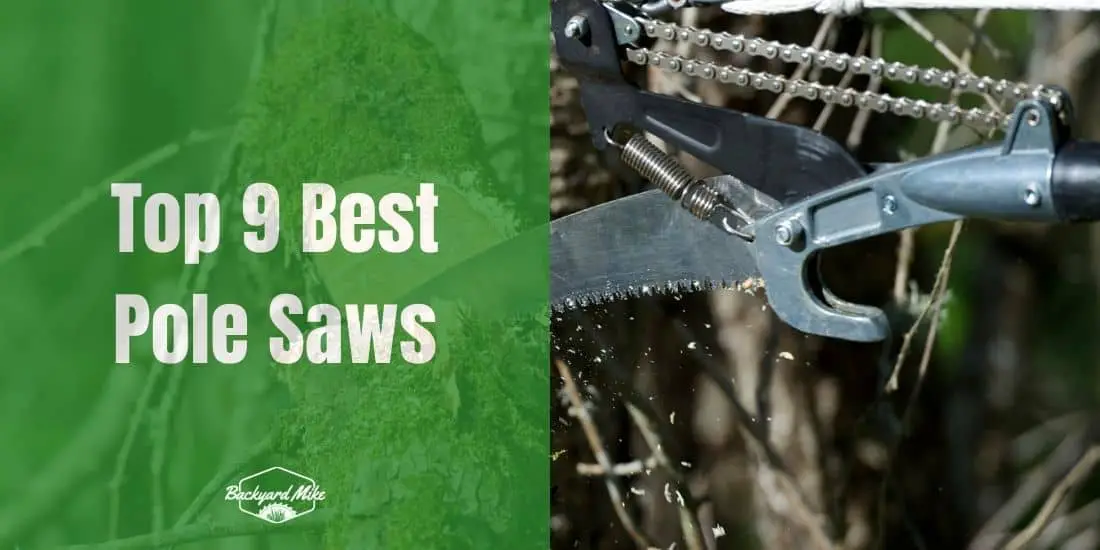 If you have trees in your backyard, a pole saw is an essential tool that makes pruning and trimming easier. But with so many options available, it can be challenging to choose the right one. That's why we've done the research for you and compiled a list of the top…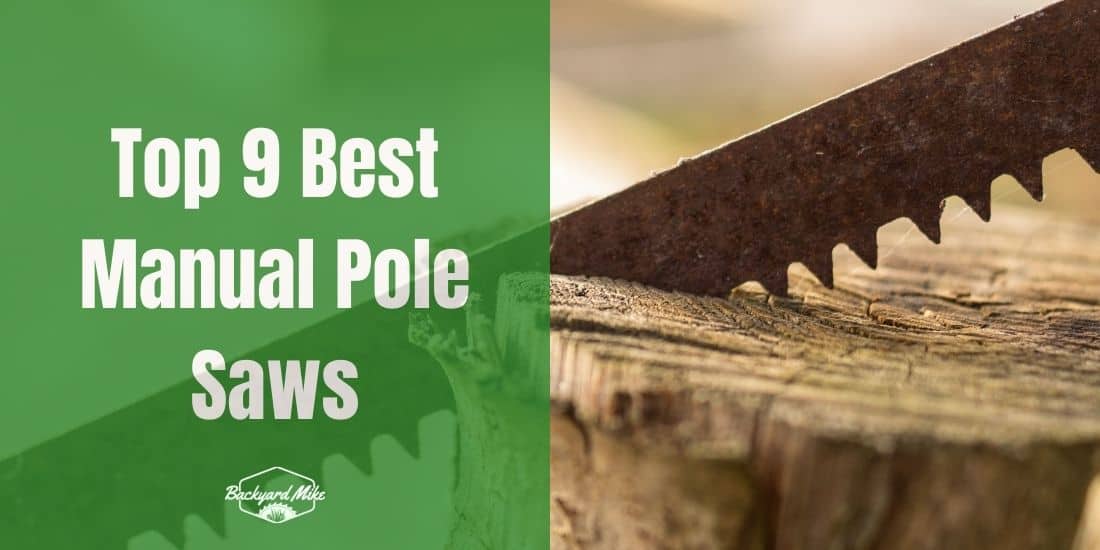 Maintaining your yard can be a daunting task, but with the right tools, it can be made easier. A manual pole saw is an essential tool that can assist you in cleaning up your yard and performing basic landscaping. With its versatility and precision, it offers unmatched control that other…
---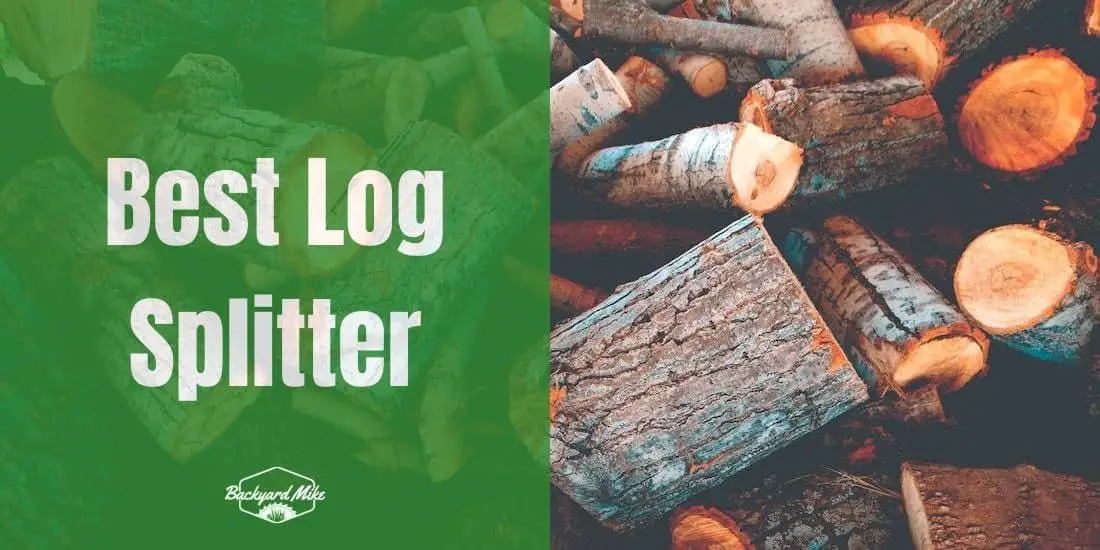 All that labor and hard work only to end up with poor wood split action, drenched in sweat, and an aching back. That's the difference between a bad log splitter and a top-notch splitter. Today, we're here to review some of the best log splitters in the market. Whether it's…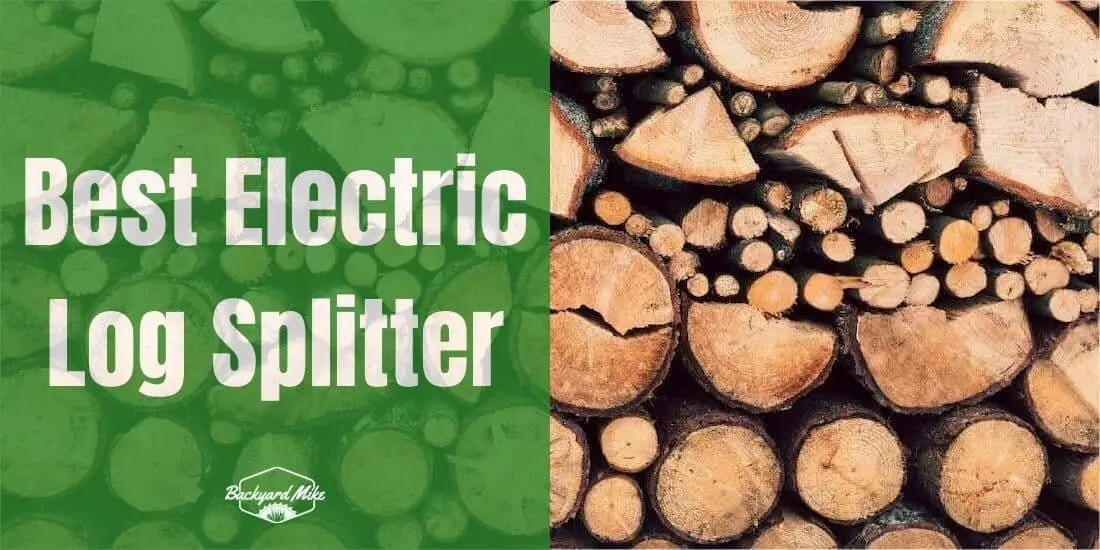 Electric log splitters are taking over the industry. Many people have begun to prefer them over gasoline-powered log splitters because of their versatility, portability, and convenience. That's why we did a 6-hour review of the best electric log splitters you can get today. Whether it's for your personal home use…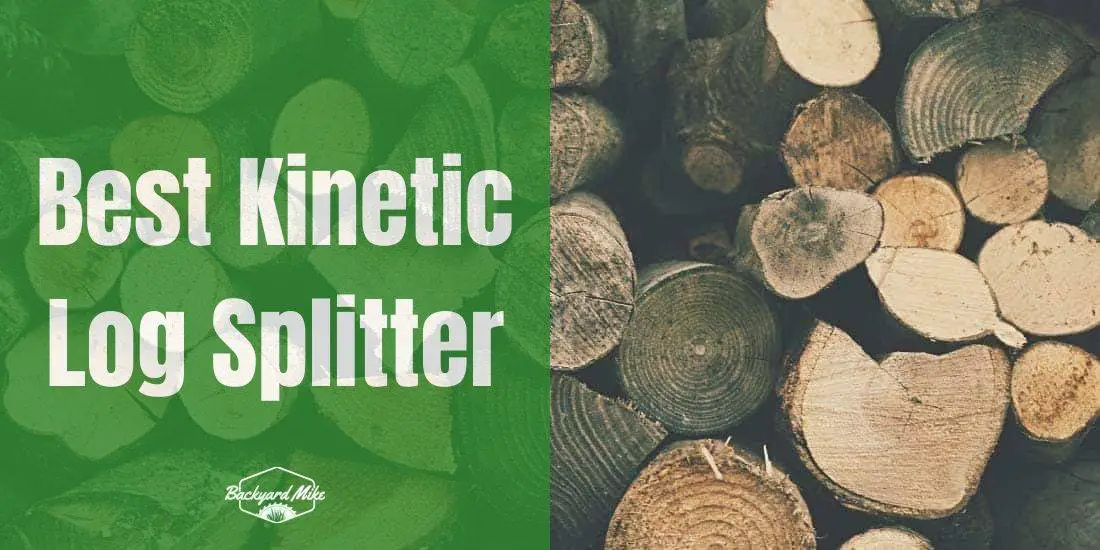 You heard that kinetic log splitters are the fastest log splitters out there? Well, yes, that's right! Kinetic log splitters are powerful machines that make your splitting work easy and incredible fast. This article will show you the top 5 kinetic log splitters and a buying guide on how to…
---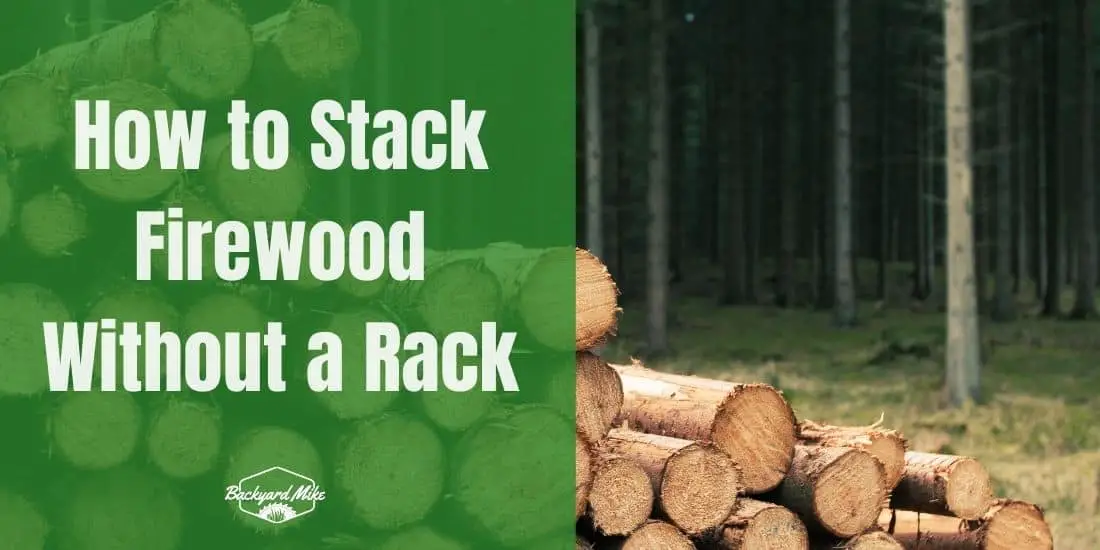 Stacking firewood is a tricky task that requires skill and patience. Anyone who has ever tried to stack firewood without a rack knows that it is often a tedious and time-consuming process. But don't worry – we've got you covered! In this article, we'll provide you with expert tips and…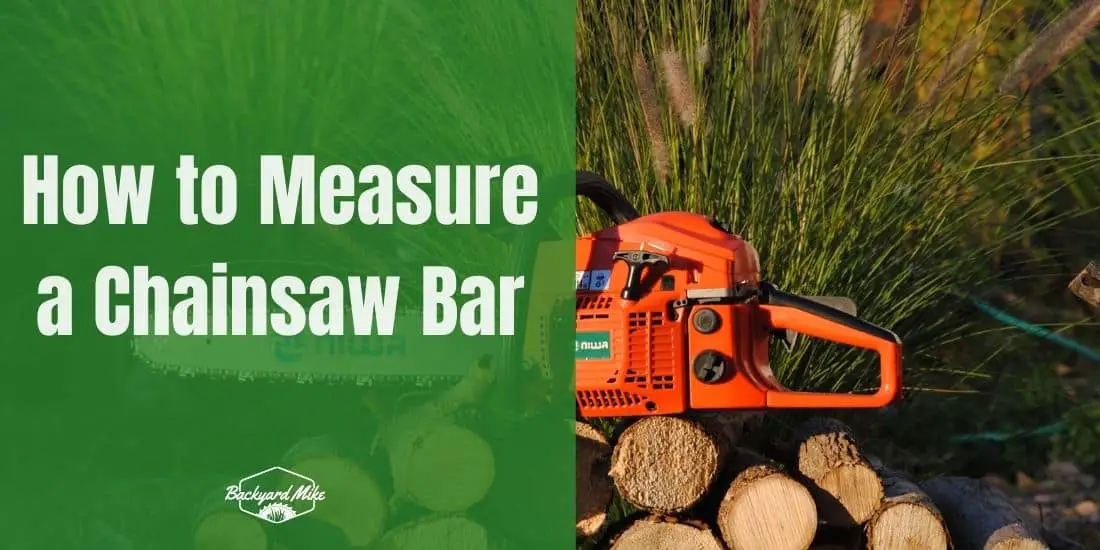 Are you looking to measure the bar of your Husqvarna chainsaw, but not sure how? Measuring the bar of a chainsaw can be tricky, but if you have the right tools and follow the proper steps, it can be done with ease. In this article, we'll provide a complete guide…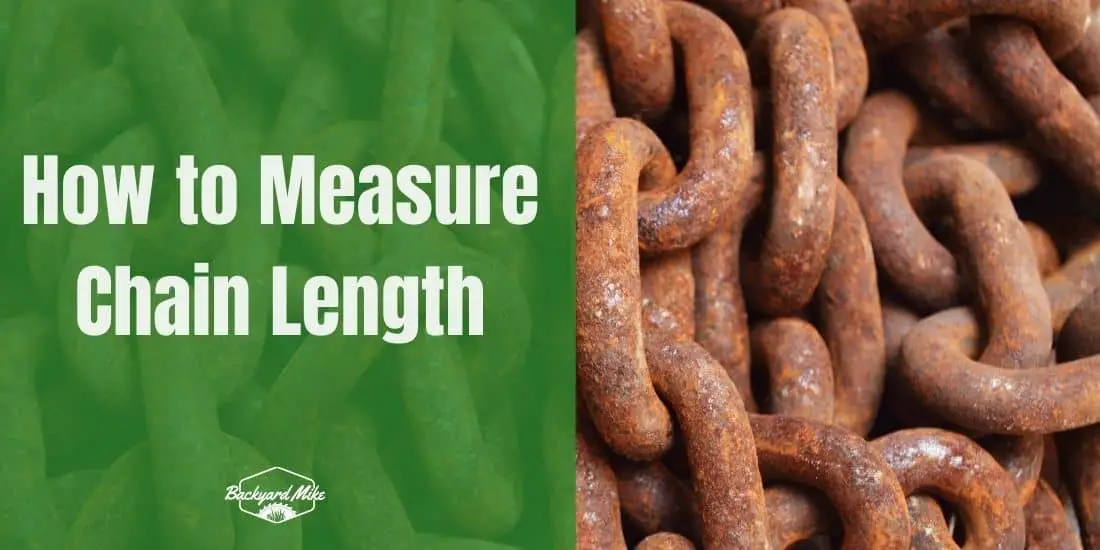 Measuring chain length can be a daunting task for any beginner. Knowing how to measure chain length properly is critical for many different applications, such as bike repairs, jewelry making, and more. In this article, we'll provide a comprehensive guide to different measurement techniques that will help you get the…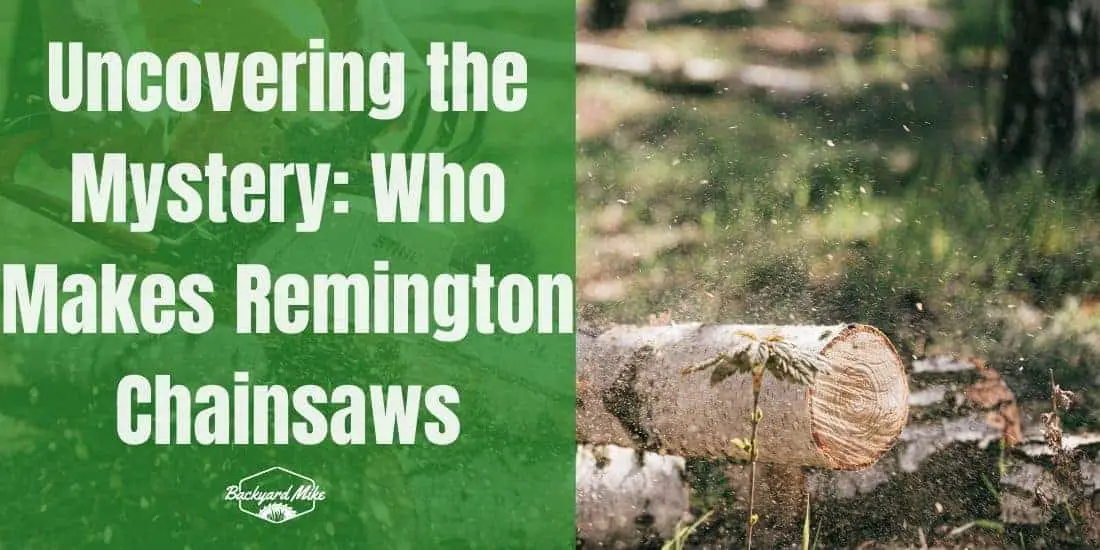 Have you ever wondered who makes Remington chainsaws and where they come from? If the answer is yes, then you're in luck! This article will explore the mystery behind who makes Remington chainsaws and where they are made. You'll learn all about the history, production, and quality of these chainsaws….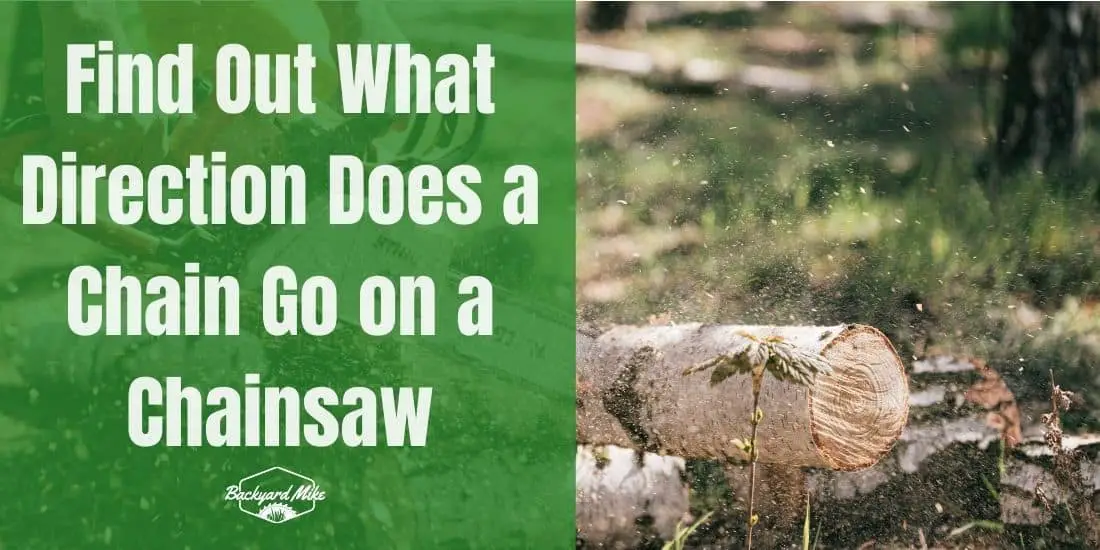 Welcome to the world of chainsaws! If you're here, you're likely looking for a simple answer to the intriguing question, What direction does a chain go on a chainsaw? Well, you've come to the right place. In this article, we'll take a look at the essential information you need to…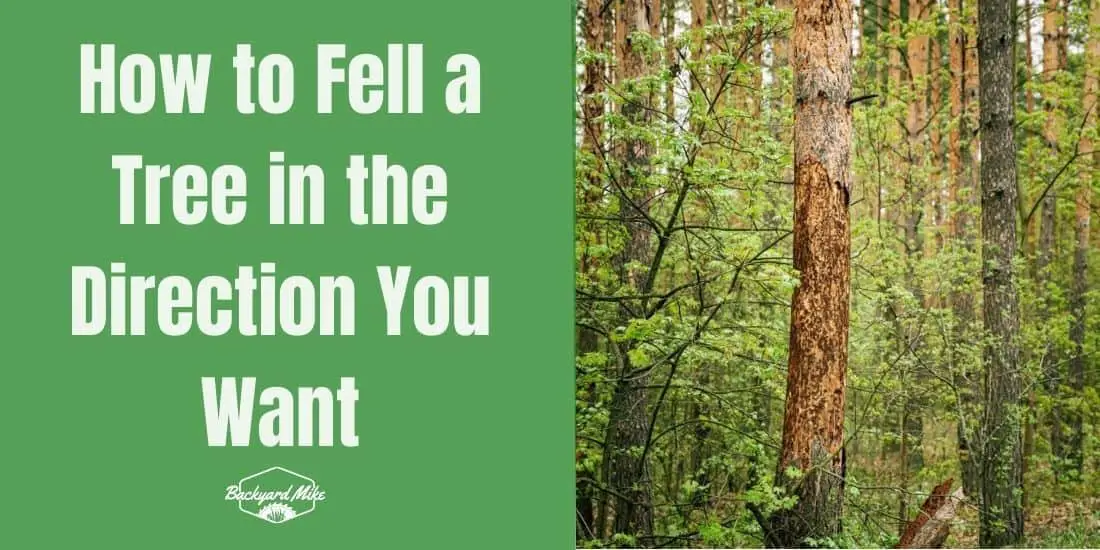 Felling a tree is a process that requires skill, knowledge and safety measures. If the tree is not felled in the right direction, it can lead to property damage or injury. In this article, you will learn how to fell a tree in the direction you want, ensuring that it…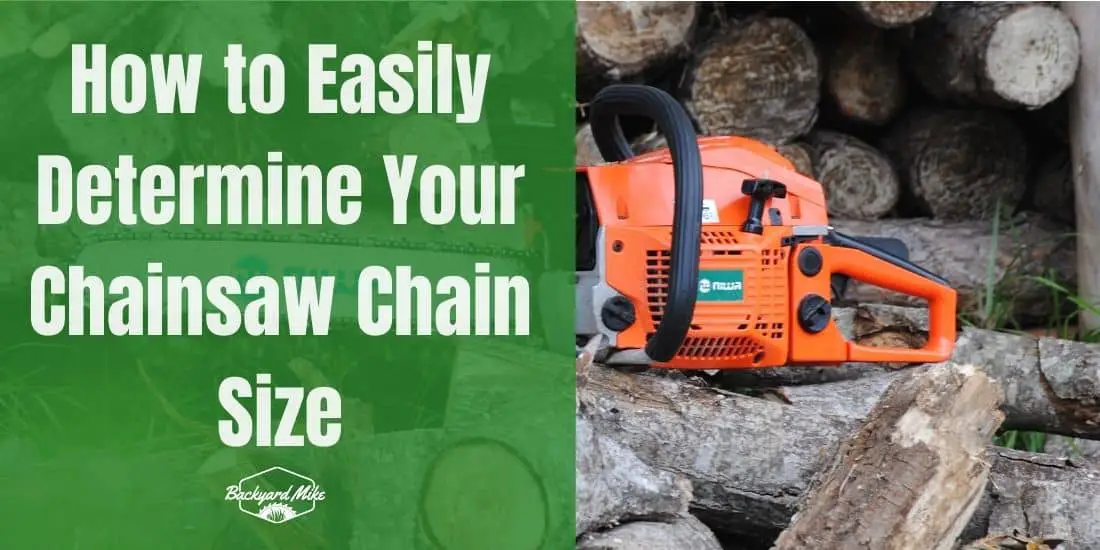 Are you struggling to determine what size chainsaw chain you need for your saw? It can be confusing to figure out, but don't worry! In this article, we'll provide a simple step-by-step guide to help you easily determine your chainsaw chain size. With the information in this article, you'll know…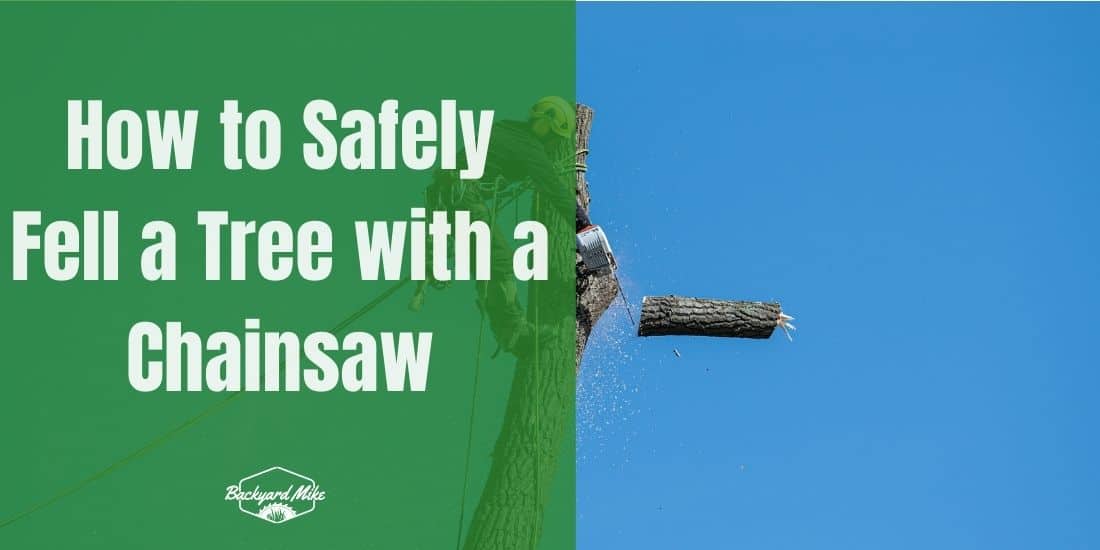 Are you looking to fell a tree with a chainsaw, but don't know where to start? It can be a daunting task, but don't worry, we've got you covered! In this article, we'll provide you with a step-by-step guide on how to fell a tree safely with a chainsaw. With…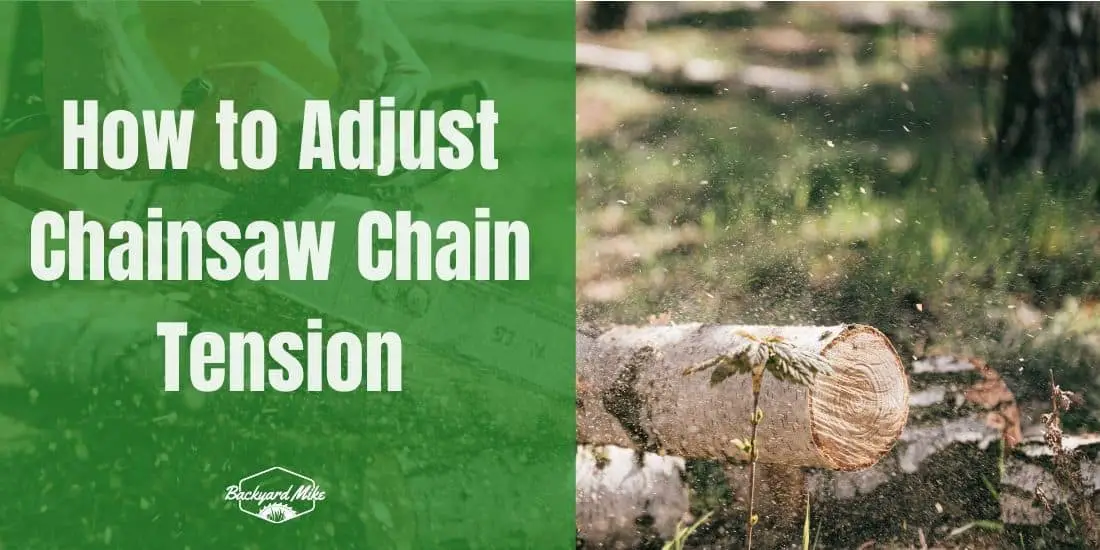 Are you having trouble getting your chainsaw to run properly? Do you want to know the best way to adjust the tension of your chainsaw chain? If so, you've come to the right place! In this comprehensive guide, we'll take you through the step-by-step process of how to adjust chainsaw…
---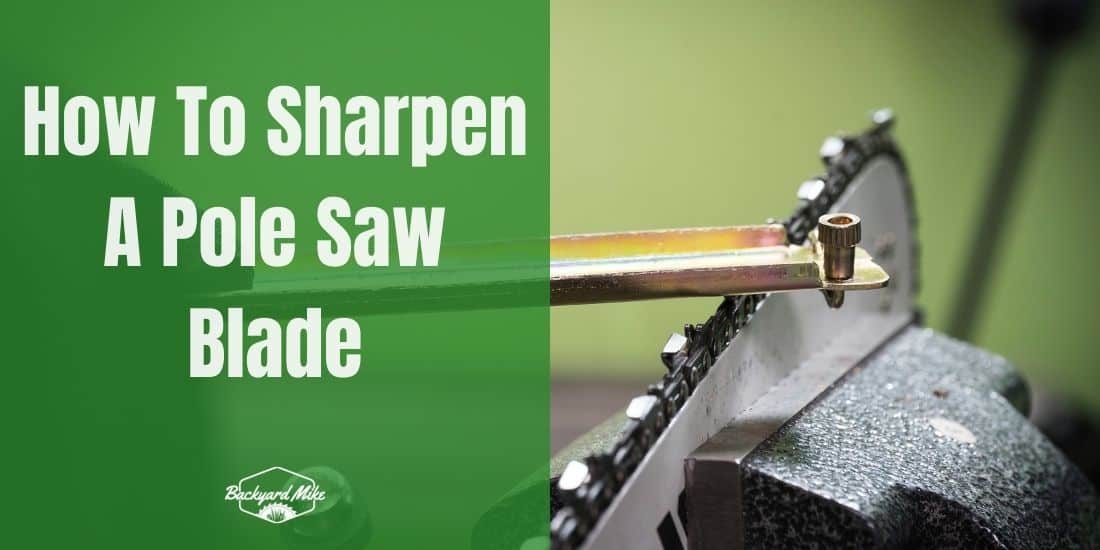 A blunt blade ultimately defeats the purpose of trimming and cutting, wouldn't you agree? For those who are unsure of how to CORRECTLY and SAFELY sharpen the blade of your trusty pole saw, don't worry. This article will walk you through the 2 sharpening methods (file and grinder) and tips…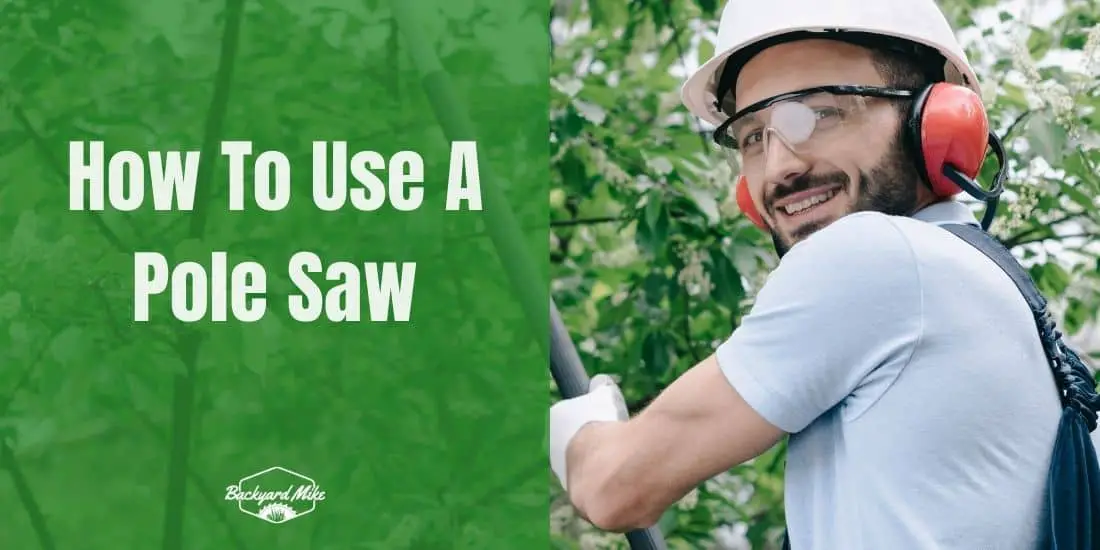 Tree pruning can be a troublesome task, especially if you need to cut branches or tree limbs located high above the ground. Although it's a fairly straightforward job, standing on a ladder isn't the only thing. There's a difference between cutting tree branches and cutting tree branches the RIGHT WAY….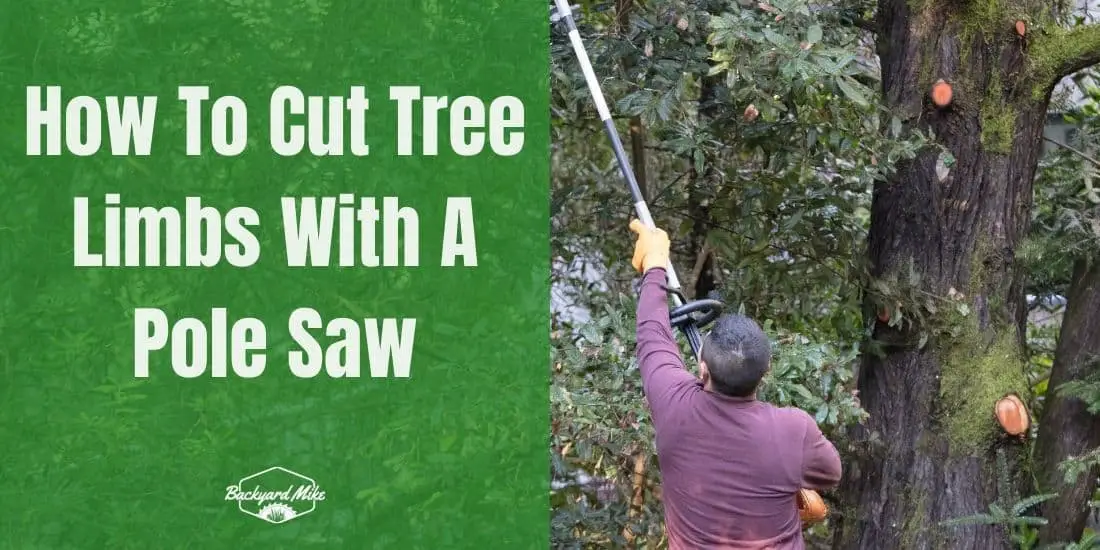 It's a lazy Sunday morning, and you finally need to do the one thing that you have been procrastinating for the past few days – cut the tree limbs in your backyard. Keeping your backyard is essential in more ways than one, even if it means cutting down wines or…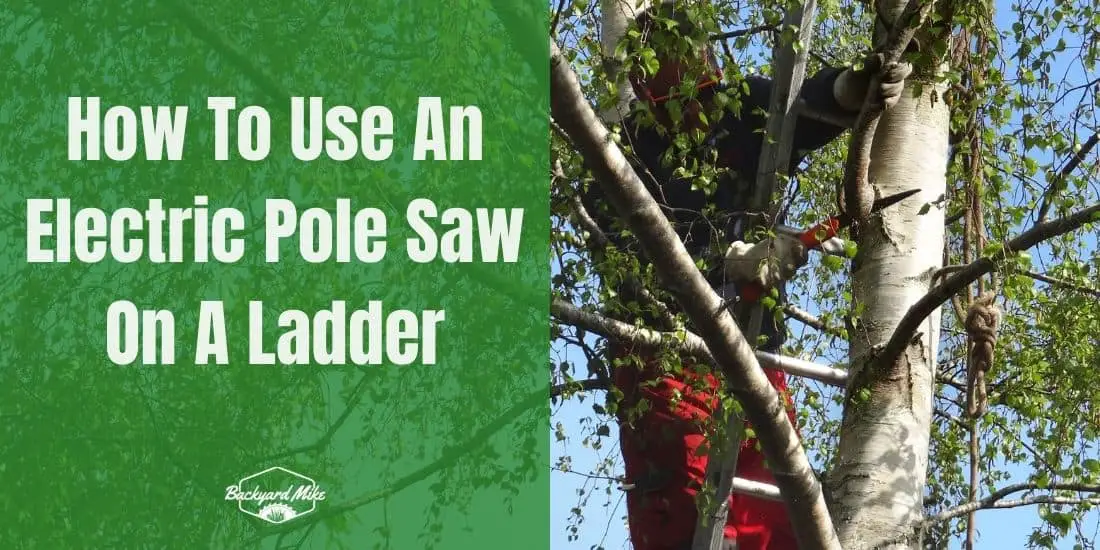 Your expandable pole saw is still to short to reach the highest branch, and you want to use a ladder to trim even higher? Then you are at the right place! In this article, I will show you how to use an electric pole saw on a ladder – the…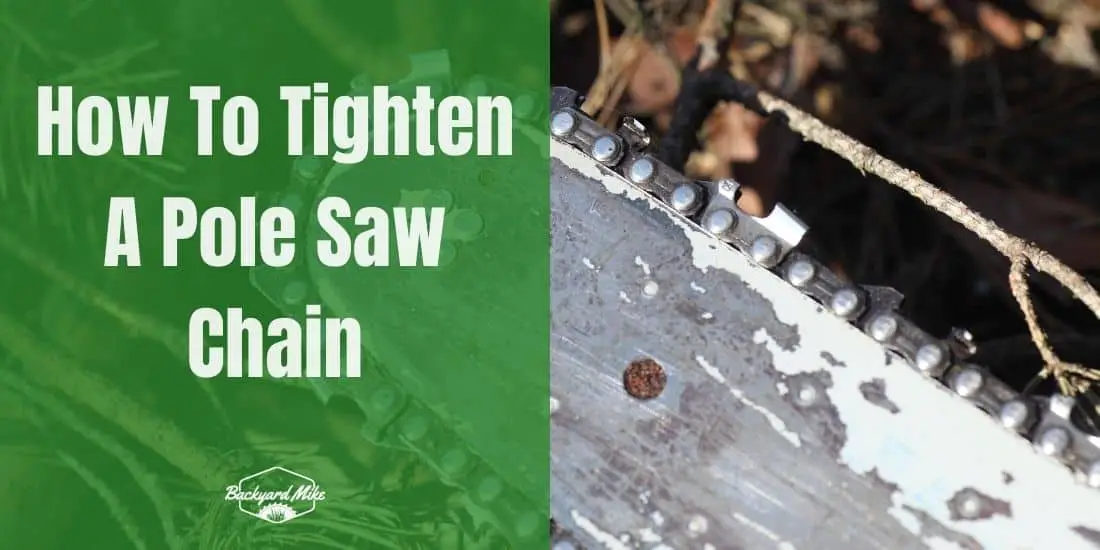 Tighten a pole saw chain is not as complicated as it might seem. Indeed, with the right tools at hand, it's an easy process you can and should do regularly. In this article, I will show you easy to follow instructions on how to tighten a pole saw chain. Why…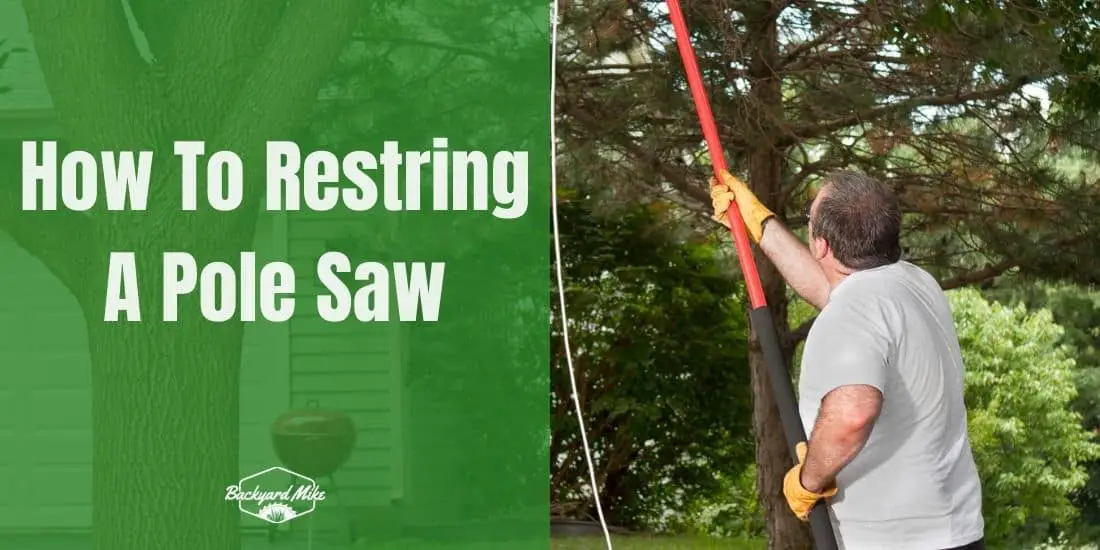 Tree trimming is important for growing healthy and strong trees. But have you wondered how tricky it would have been to maintain your garden and backyard if you didn't have pole saw in your toolkit? A pole saw doesn't just help you prune and cut branches and get rid of…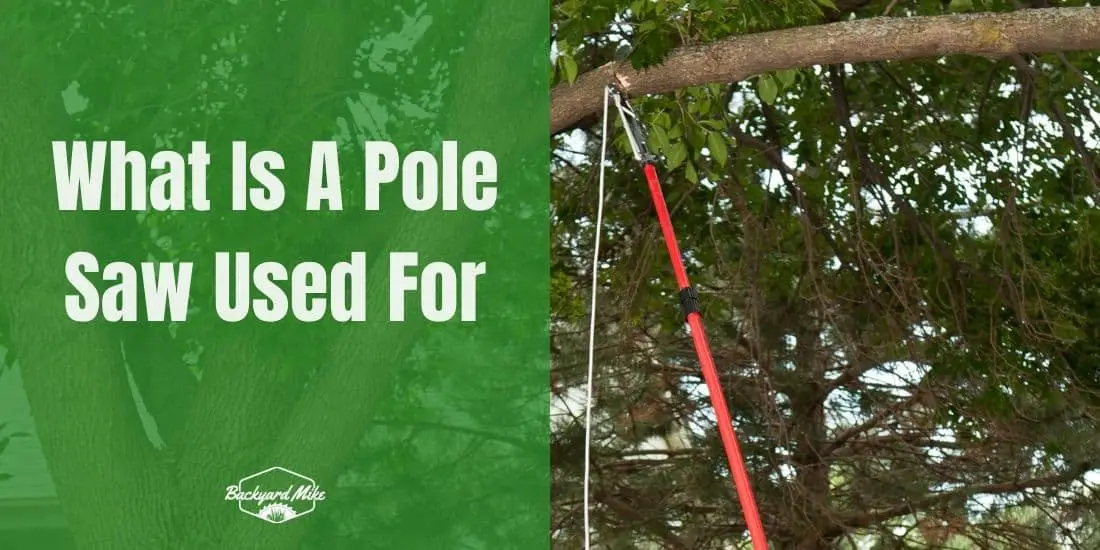 Having trees and plants in your backyard or garden is great for the beauty quotient, but it is essential that you keep it clean and well maintained; otherwise it can be potentially dangerous. Having a pole saw at your disposal will help you reach branches and high vines without needing…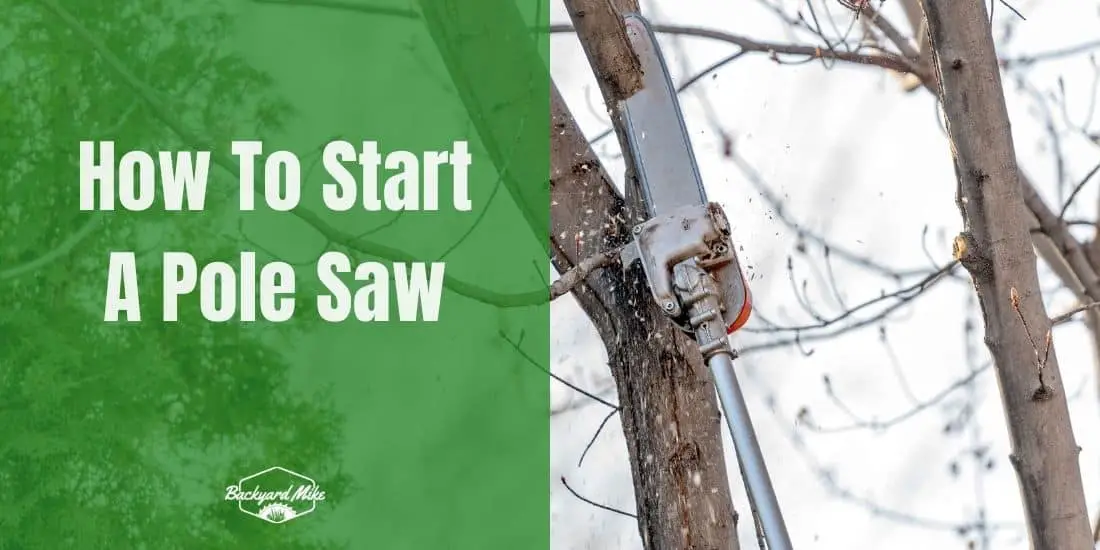 You just bought your new tree trimming equipment and don't know how to start a pole saw? Or your pole saw will not start, and you don't know why? Don't worry! I will cover in this article how to start an electric and a gas pole saw, and I will…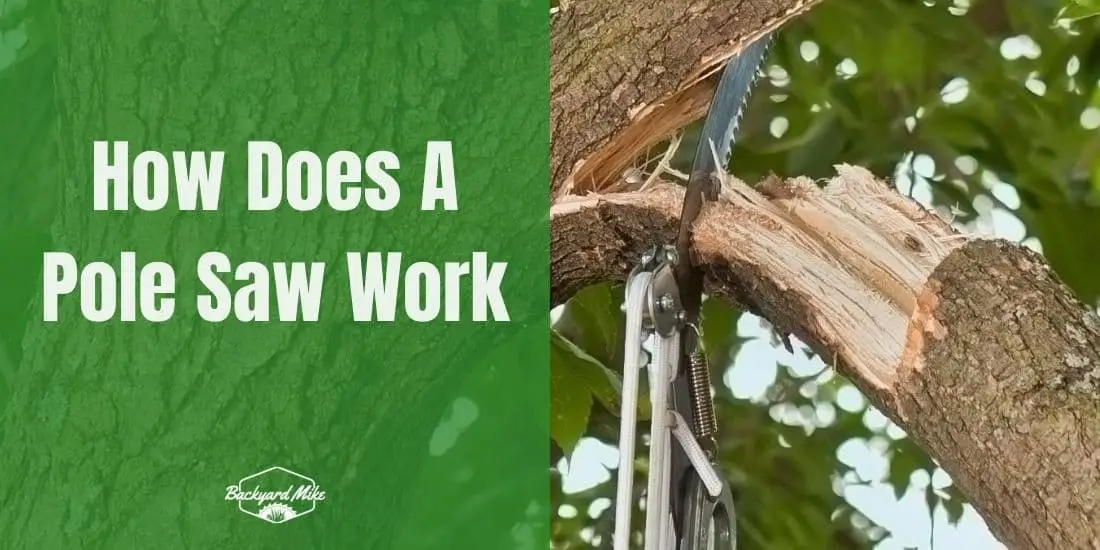 If you have a garden, or you have trees in your backyard, you'll know how important it is to cut them and maintain them. But how do you trim unwanted branches or vines that you cannot reach? You'll make use of a high-quality pole saw. Using this handy tool will…
---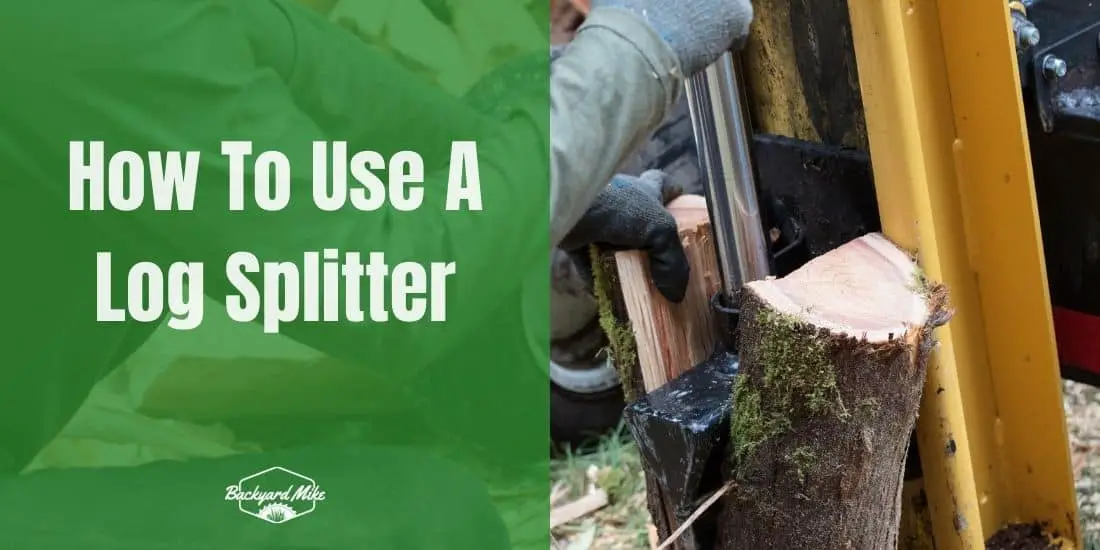 Welcome to this article about how to use a log splitter! A log splitter can be very useful, especially if you want to cut firewood to the perfect size. But sometimes, using a log splitter can be very difficult, especially if you're a beginner. Don't worry though, after reading this…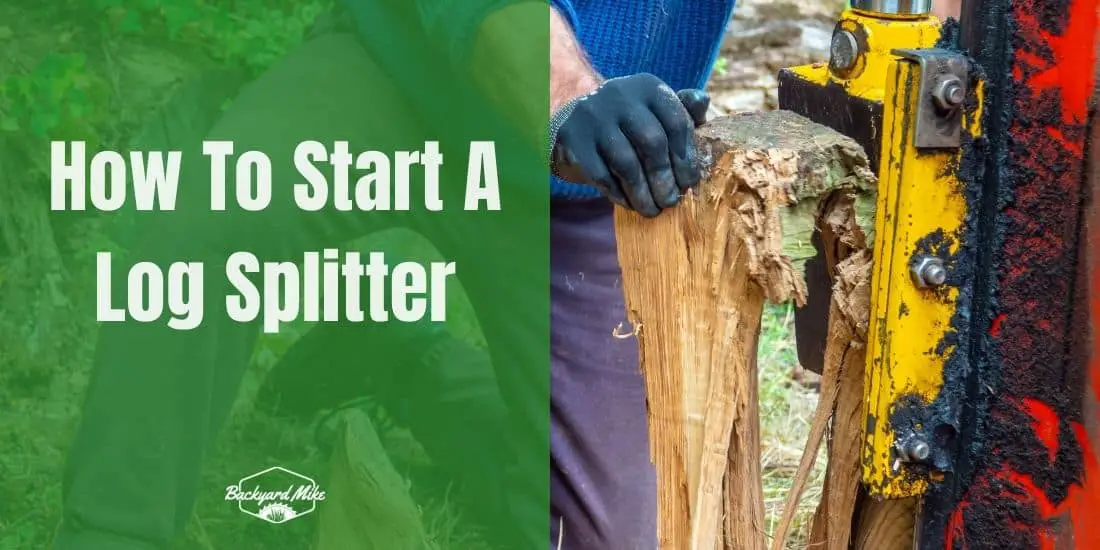 While it may sound simple or mundane, there is the right way of starting a log splitter. That is one way to ensure the equipment serves you well and for long without breaking down. This post covers everything you should know about how to start a log splitter and what…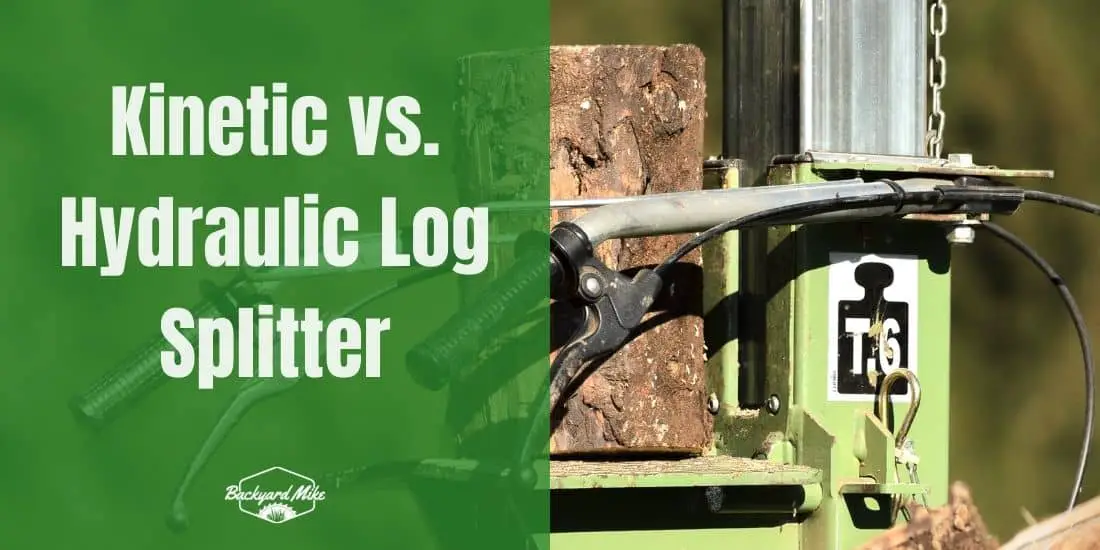 If you are in the market for a log splitter, you will find three different types; hydraulic, kinetic, and manual log splitters. While it's easy to differentiate the manual type from the other two types, it can be hard to decide between kinetic and hydraulic types. So, what's the difference…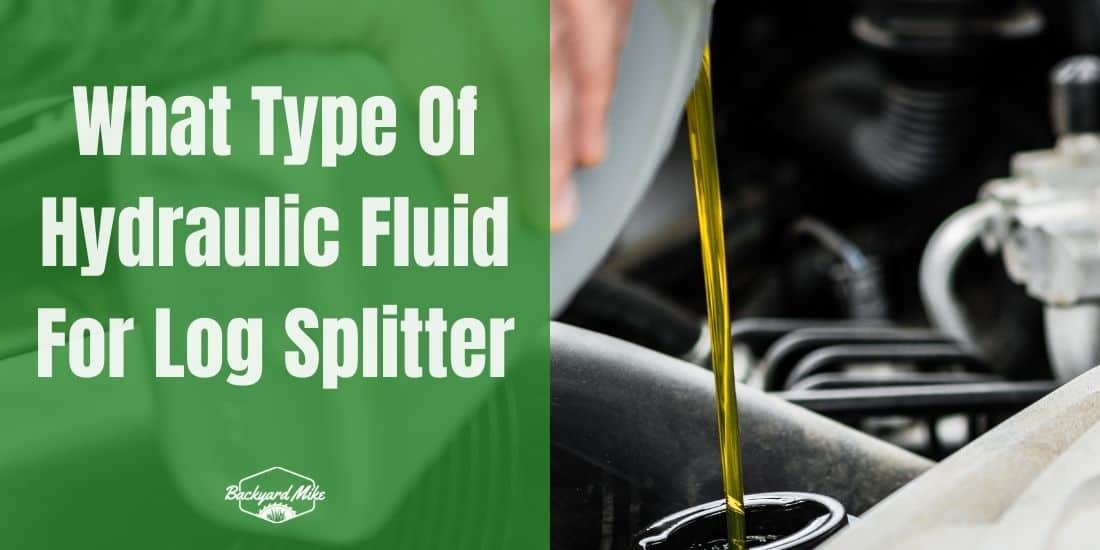 At the center of every hydraulic log splitter, there is a hydraulic system powered by hydraulic fluid. Like any hydraulic system, a hydraulic log splitter works by applying pressure to a contained fluid to create power and force that pushes the log to the blade. This applies to both gas-powered…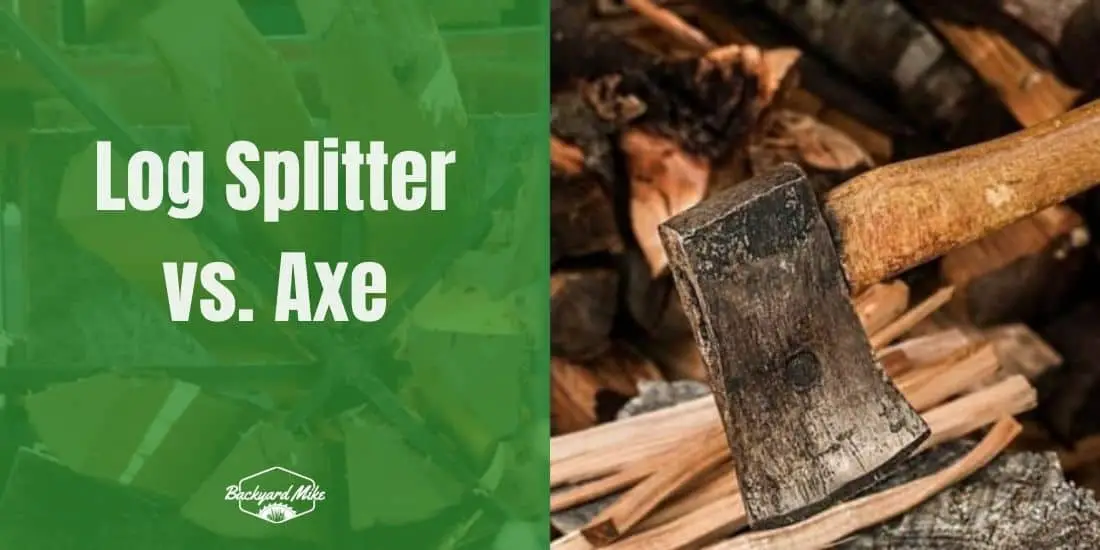 Most people would say that chopping wood using an axe is old-school, which can't be further from the truth. Many people find joy in using an axe, and I don't think an axe will ever become obsolete. So, should you use an axe, considering how technology has changed? Before you…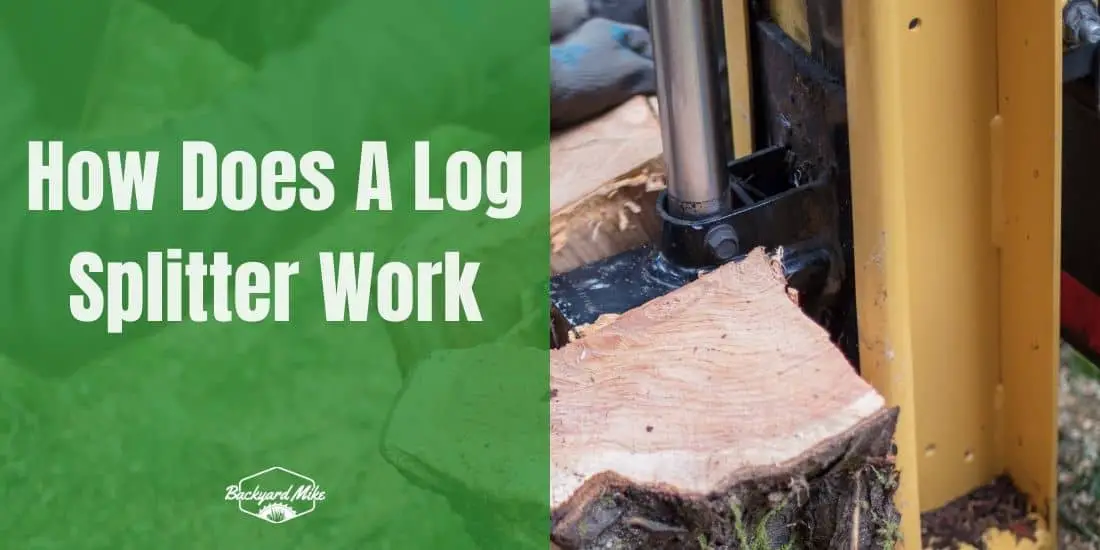 When planning to buy a log splitter, it's crucial to understand how these mechanical devices work. That information will help you compare the different models and choose one that best suits your splitting needs. It will also be helpful when operating and maintaining the machine. This article will take you…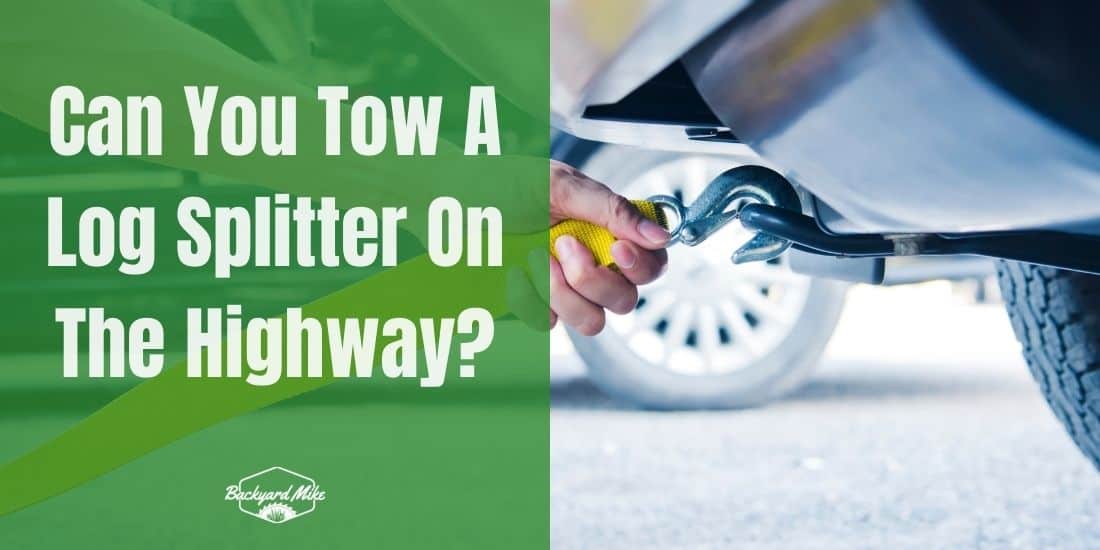 While it's easy to move small log splitters, high-end models are huge, weighing upward of 500 lbs. Since it's almost impossible to load these models on a truck, the only option is to tow them on a truck or tractor. Luckily, these models come with pressurized wheels. But what most…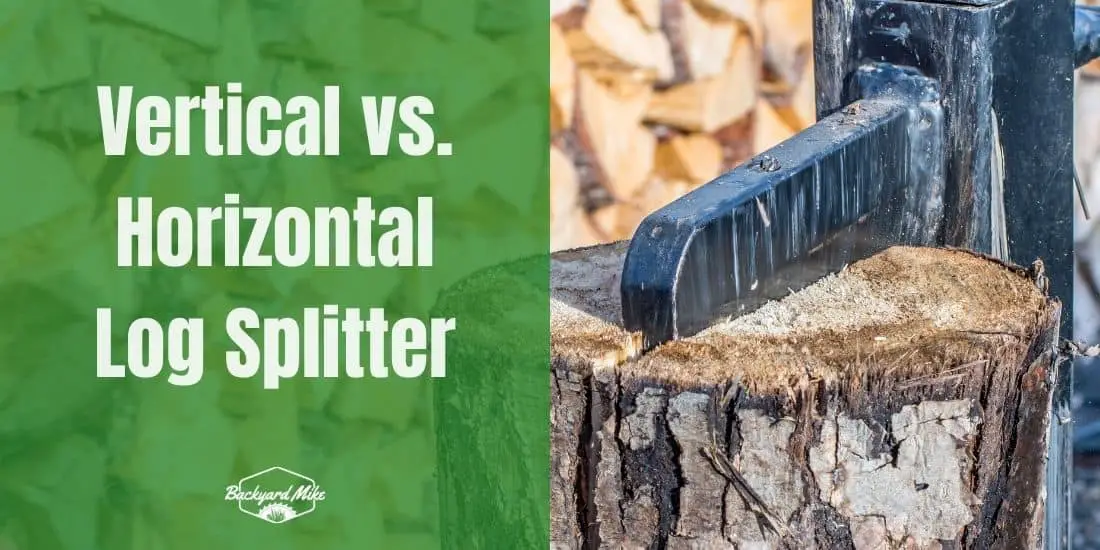 When shopping for a log splitter, there are many factors to consider. You need to decide whether you want a more powerful gas-powered splitter or an eco-friendly electric log splitter. This decision depends on the type of wood you will be splitting and how big the logs are. That's also…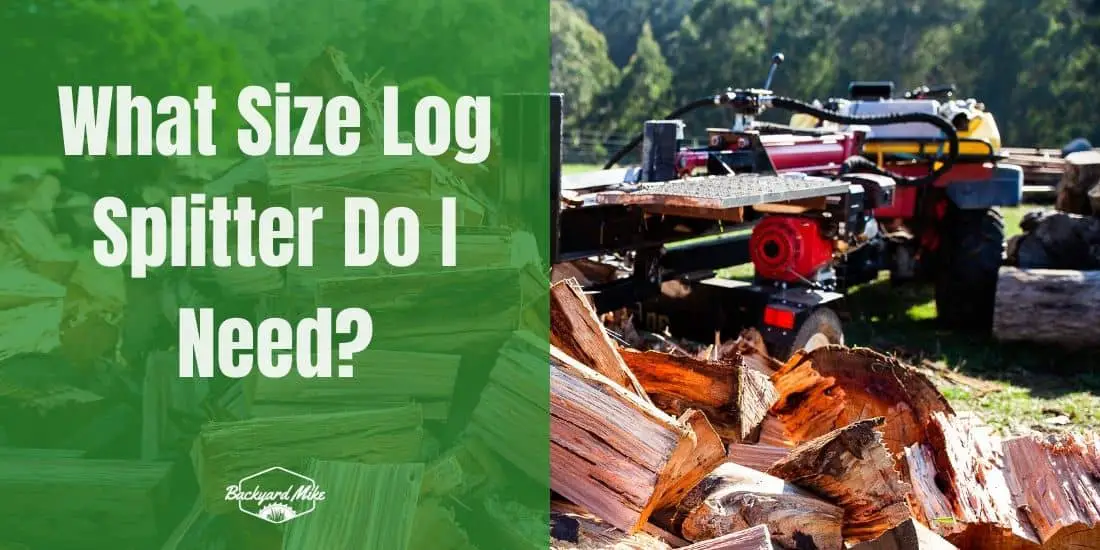 The reason why there is a wide range of log splitters on the market is that there is no one size fits all model. While this gives the buyer a wide range to choose from, it makes it hard to pick one. That's why many buyers end up buying the…
---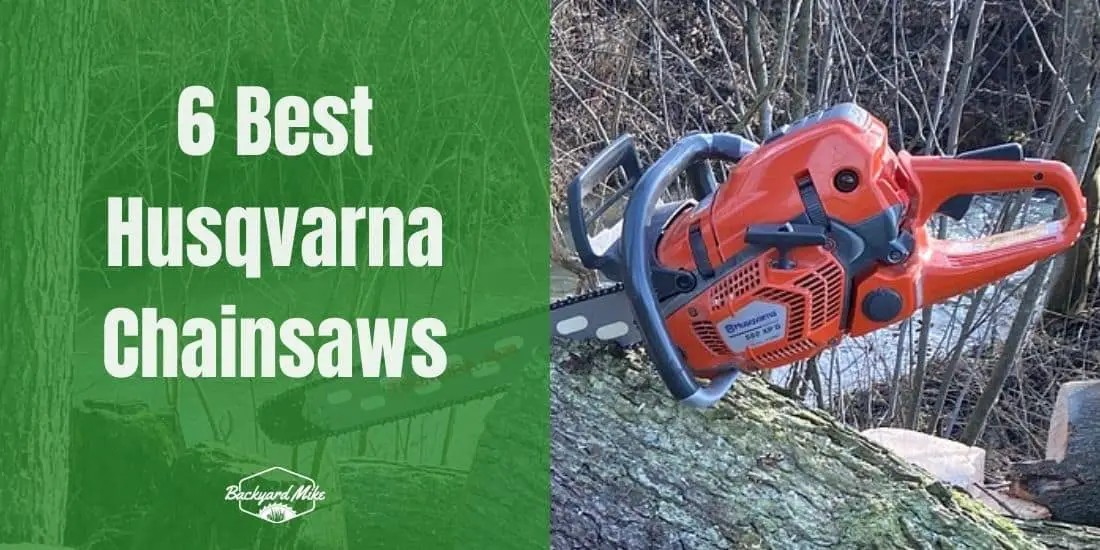 Husqvarna has built an impeccable reputation for manufacturing the best models of chainsaws across the globe. Professionals turn to this dependable brand when buying a chainsaw for themselves. In this guide, we will show you the best models Husqvarna has available today. Quick Overview Our Top 6 Choices For Best…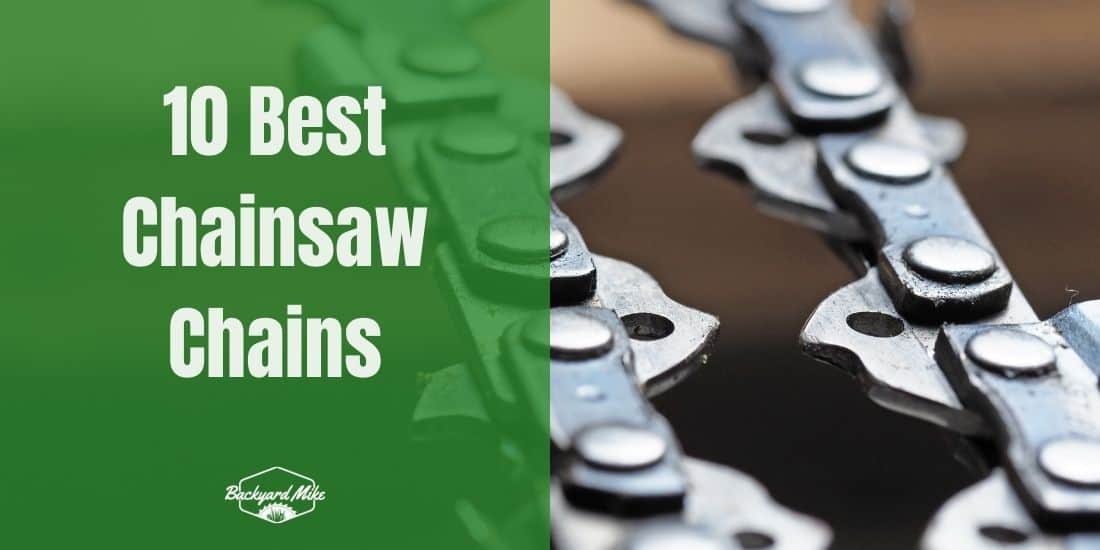 Cutting wood using a dull chainsaw chain doesn't exactly spell "experienced chainsaw user." It's about maintenance and learning how to choose the right chain or "teeth" for your chainsaw. If you want to make great landscaping designs or perform tree felling with finesse, invest in a high-quality chainsaw chain. On…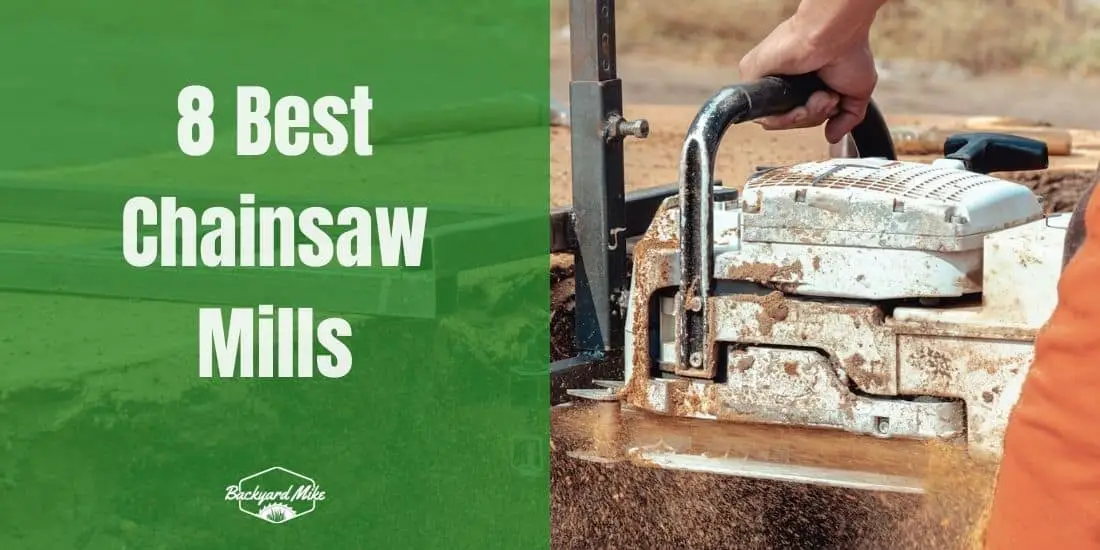 Chainsaw mills allow you to transform raw lumber into usable logs for various projects and uses. They can range from very affordable to extremely expensive, so we understand choosing the right model to buy can get pretty confusing. This review gives you a run-down of the best chainsaw mill models…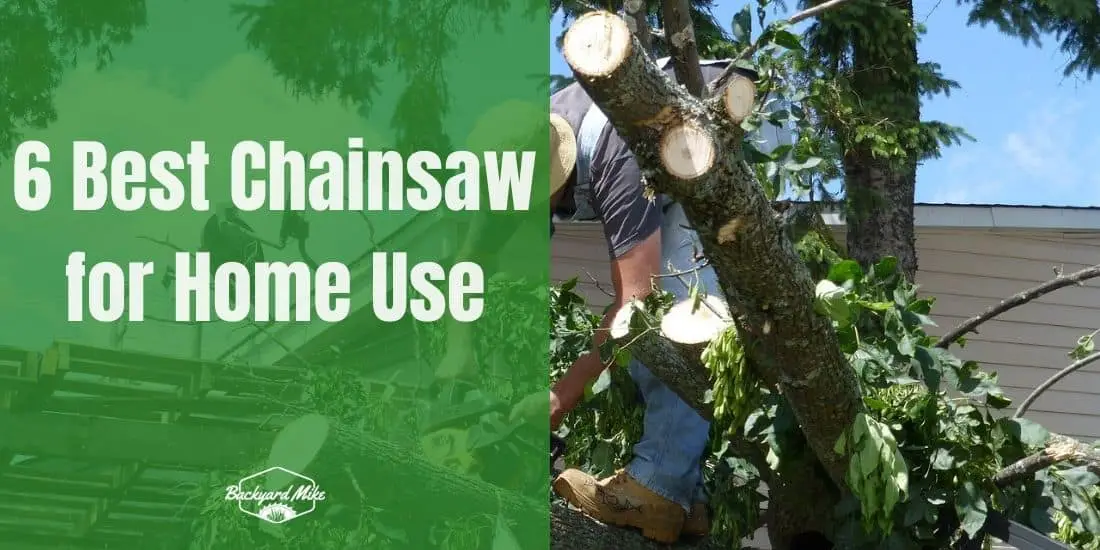 Finding the best chainsaws for your home use can be daunting, mainly because you are most likely new to this. But fear not! Here, we tell you everything you need to consider when buying your first home chainsaw and the best chainsaws available for homeowners today. Quick Overview Our Top…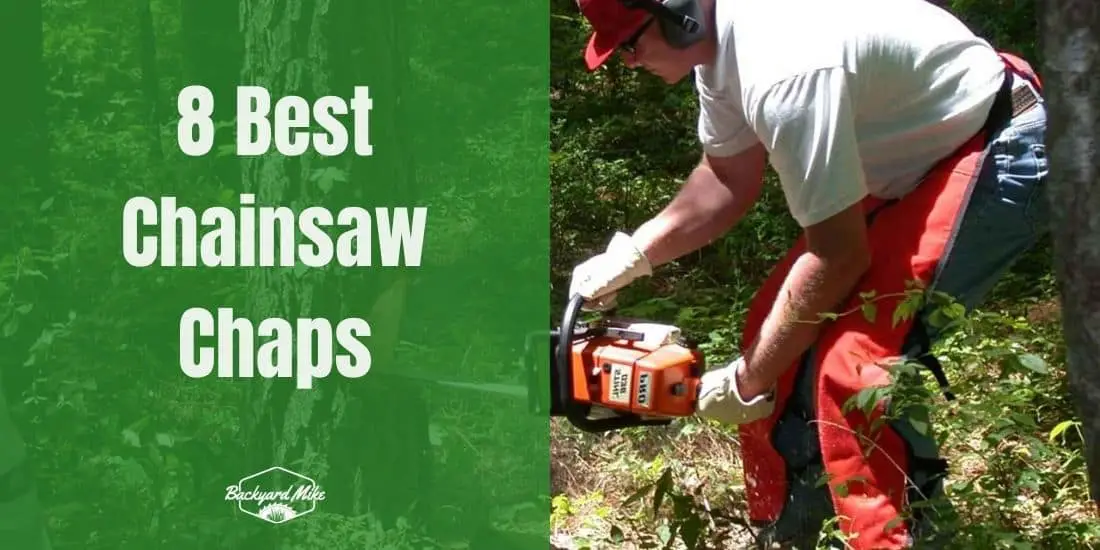 If you just bought a new chainsaw, you should purchase chainsaw chaps for yourself as well. This protective gear will keep your legs and front lower half safe from any unwanted injuries, making it a critical part of your arsenal. Below, we'll tell you all about what to consider when…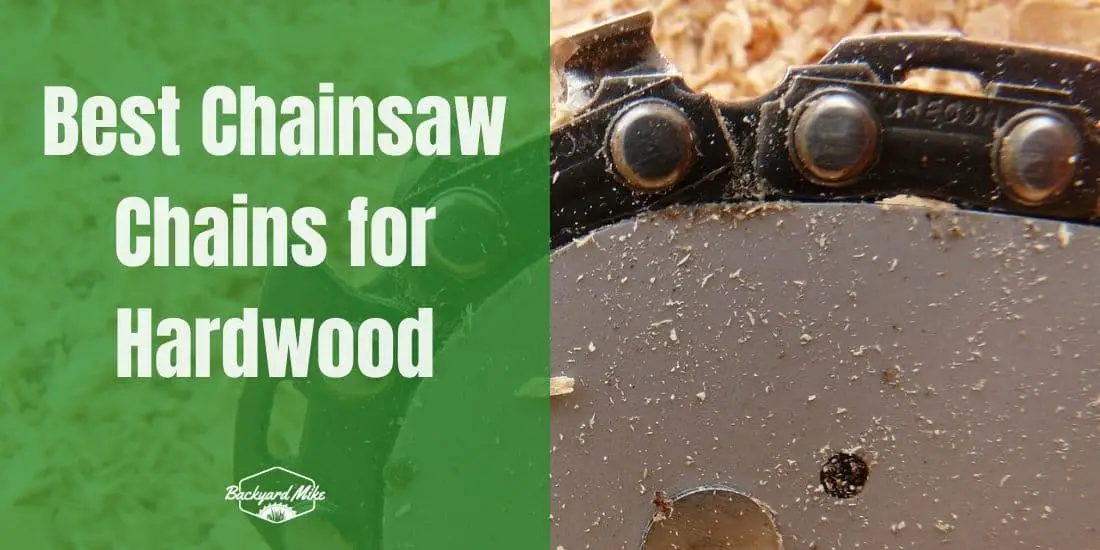 Finding a chainsaw can prove to be a challenge for beginners and professionals. What more when it's finally time to look for chains? It sounds like a struggle! Luckily, we're here to review some of the best chainsaw chains for hardwood available in the market. Keep on reading to discover…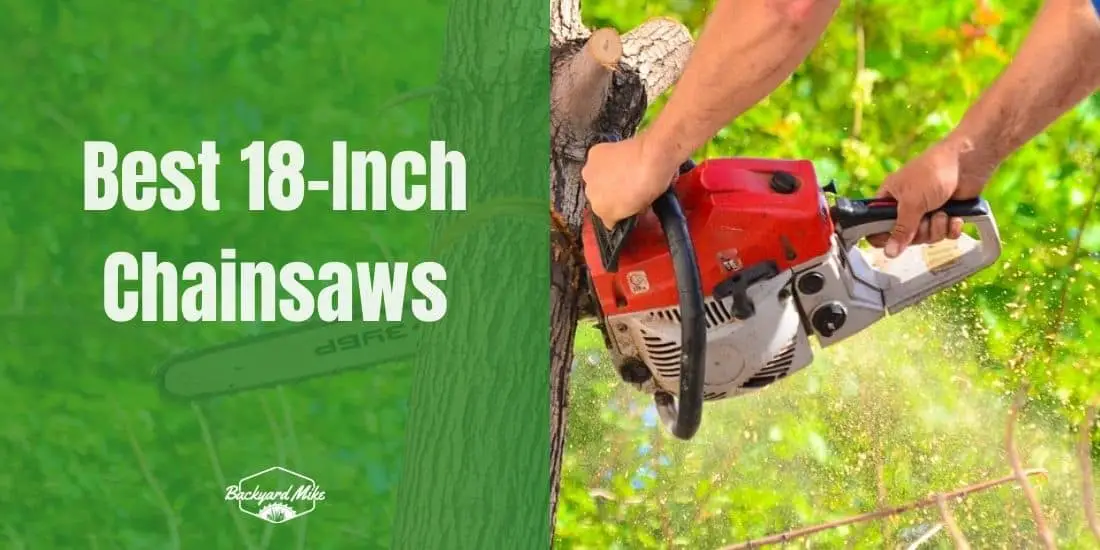 Chainsaws are handy tools to own. You can enjoy gardening, landscaping, and even tough jobs! Whether you're a beginner or a professional, we're sure you'll find a use for a chainsaw. Today, we'll review the best 18-inch bar length chainsaws in the market. Are you ready? We sure are! Quick…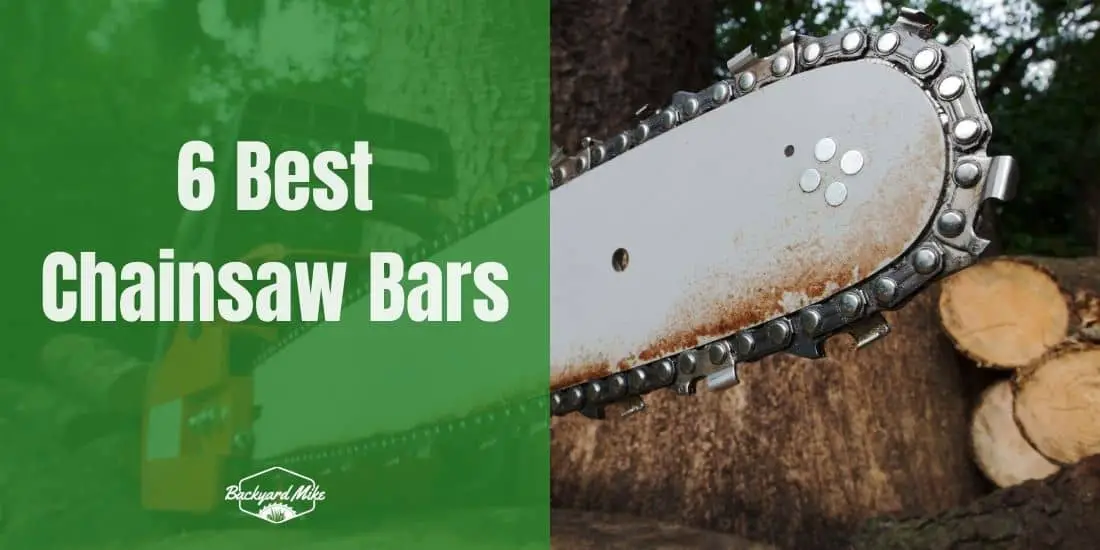 To maximize your chainsaw and prolong its life, you must know when and what to replace your chainsaw bar with. But if this something you know little about, it will not stay that way for long. This guide tells you the best chainsaw bar models available today and everything you…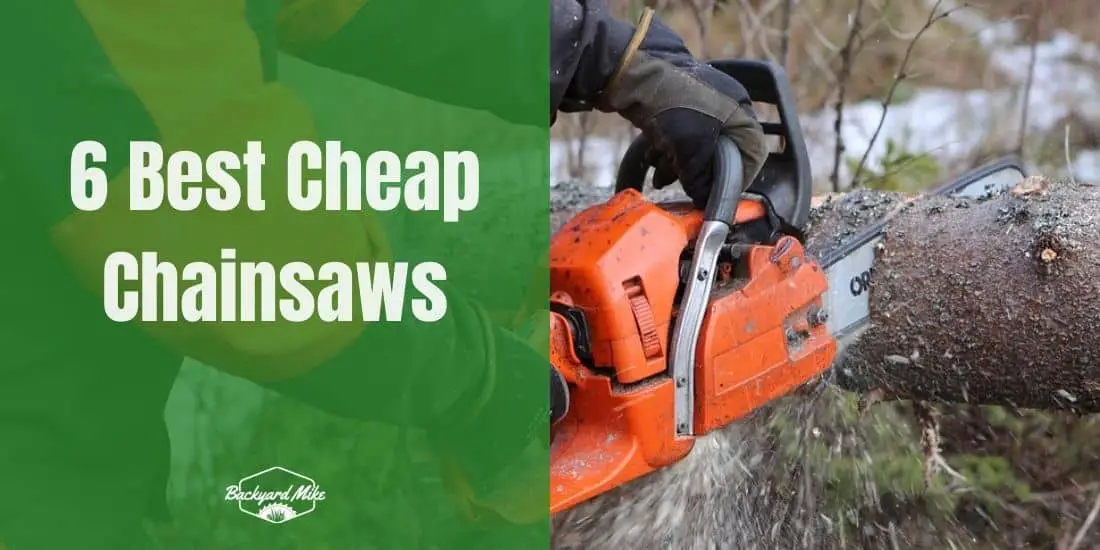 Investing in better tools for either home or work can be expensive if you don't know what you're looking for. Sometimes brand and marketing costs can make some power tools sky-rocket in price. But you're here probably because you're conscious of prices but just so happen to require a new…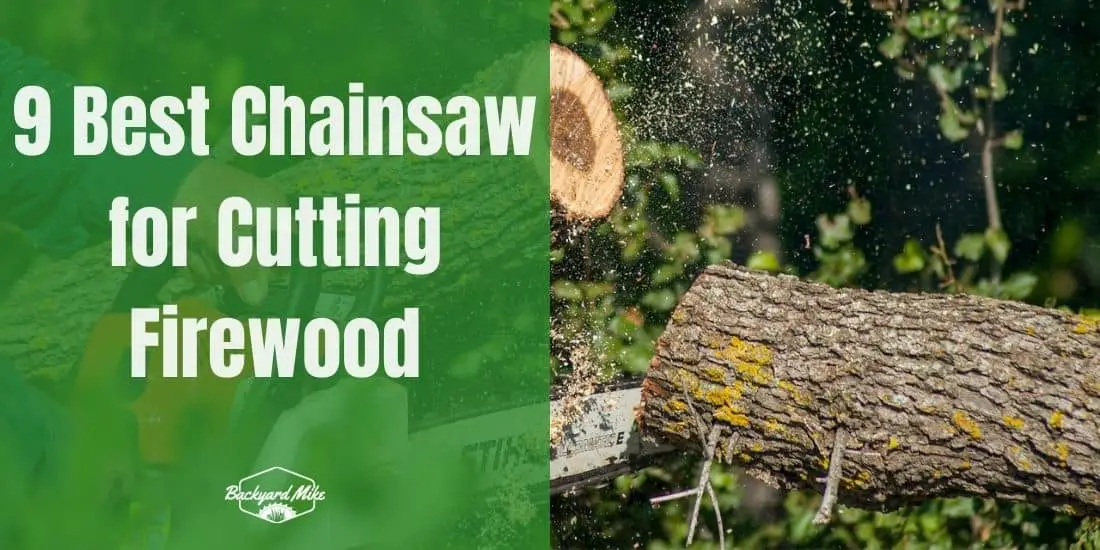 Cutting firewood with an ax is backbreaking work that most no longer have time for. So, if you regularly need to cut your firewood, buying a chainsaw will be the most economical and efficient decision you can make. Below, we help you find the perfect chainsaw for firewood cutting and…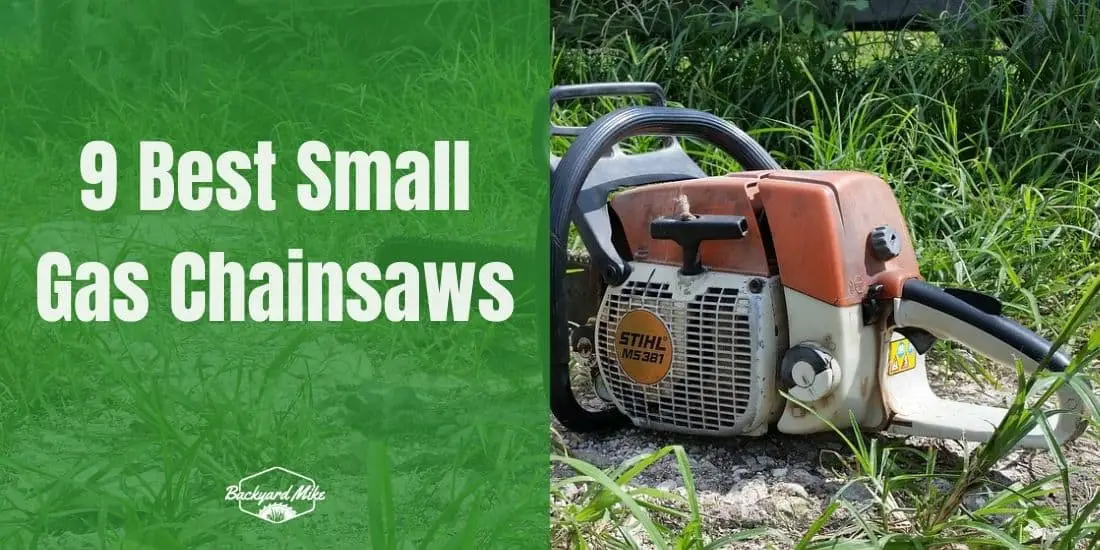 From landscaping to tree trimming, a reliable home chainsaw can save you a lot of trouble maintaining your yard and can present you with more ways to get a job done. We've gathered the 9 Best Small Gas Chainsaw choices we believe can help you in your day-to-day. Quick Overview…
Finding the right gift for a close family member, colleague, or friend is never easy. You have to be thoughtful and creative to nail it. Wondering what's the best gift to give a chainsaw lover? You have come to the right place! We have done the homework for you. Here…